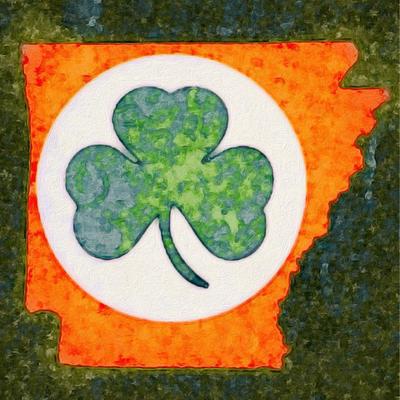 Irish Cultural Society of Arkansas
The Irish Cultural Society of Arkansas (ICSA) is a 501(c)(3) non-profit, public service organization founded in December 1995 to educate Arkansans in aspects of the culture and history of Ireland. The Society provides Irish food and objects of Irish art for folk festivals and fairs, provides concerts of Irish music and dance, and participates in community service programs and events – all in an effort to reconnect Arkansans with their Irish heritage.

The ICSA was originally founded by a group of Irish nationals, many of whom had immigrated to Arkansas during the nursing shortage of the 1980s. Recruited by area hospitals, nurses from Ireland and Great Britain came to Arkansas originally intending to work here a few years and return to their homeland. Instead they married and settled in Little Rock and began to raise families.

As their children grew, they realized the importance of passing on their Irish culture and heritage to their American-born children. Together with their Irish-American friends, they formed the Irish Cultural Society of Arkansas.