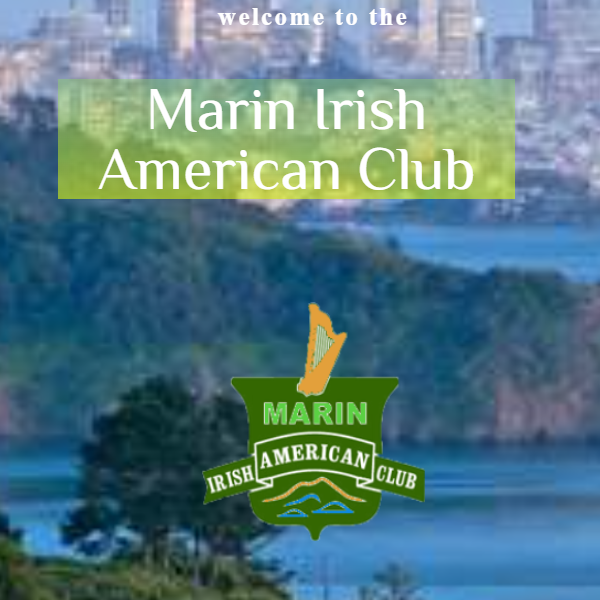 Marin Irish American Club
Irish Club in Marin County, California that provides social events and Irish cultural opportunities for those interested in Ireland.

The Marin Irish American Club (MIAC) was founded 40 years ago to provide and promote Irish cultural and social events with an Irish flair in Marin County.

MIAC has traditionally sponsored a St. Patrick's and Christmas party each year as well as a Memorial Mass in November. We also promote Marin Irish cultural events including Irish groups performing at the Marin Civic Center and Irish night at the San Rafael Pacifics' baseball game.

Our members enjoy many events and are kept informed by periodic newsletters and emails informing them of specific event dates and times.

The Club also sponsors an annual Scholarship program which awards several scholarships each year. This exciting program has provided financial aid to many members' families entering or continuing college.

MIAC provides an Irish cultural experience in Marin County and we hope you will join us.